The dynamic role of an awarding body in professional-level qualifications
21 August 2023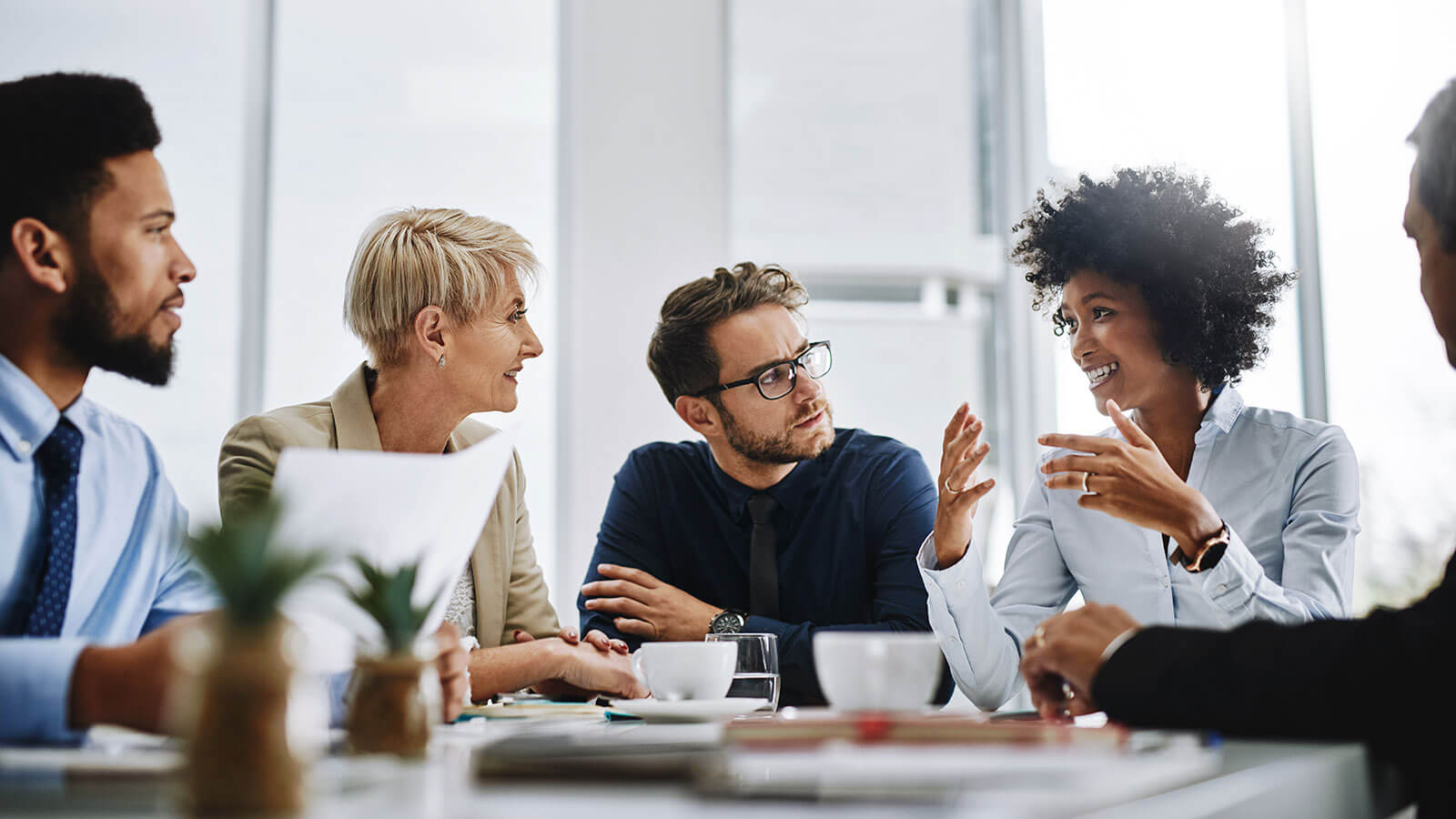 An awarding body ensures that the validity, currency, accessibility and quality of professional qualifications are maintained. This is especially important within high-stakes industries, where having a regulated evaluation process is central to the continual monitoring of professional competence. Without it, the credibility of qualifications, and by extension the proficiency of your workforce, may be called into question.
But with various environmental changes having a considerable impact on the way that talent is evaluated, how frequently are qualification frameworks being reviewed?
In other words, are awarding bodies keeping pace with this evolving professional landscape?
At Kaplan Assessments, we design, develop, and deliver regulated qualifications and assessments that are centred around specific competencies. As professional specialists, we combine our breadth of expertise in professional-level qualifications with rigorous compliance. This means that they are effective in their purpose and relevant to the required knowledge and skill sets of your workforce.
In short, we offer a robust solution that ensures day-to-day standards are being continuously interrogated.
Partner with Kaplan Assessments today.
An awarding body should play a dynamic role in professional-level qualifications
Nowadays, skill sets are becoming both increasingly diverse and highly specialised. As such, awarding bodies need to be evolving at a similar pace, ensuring qualifications reflect the most current and relevant competencies.
Ultimately, to be able to clearly identify and outline levels of progression within the qualification framework, you first need to consider the changing nature of job roles. A revision of the level descriptors or the introduction of new levels may be required. Further to this, the diversification of skill sets should be acknowledged through increased opportunities to develop transferable soft skills. Of course, this will be supported by specialist, sector-specific knowledge. The end goal is to foster an agile and versatile workforce, supporting professionals in their chosen career paths and improving overall performance.
This demands awarding bodies to take a dynamic approach, allowing for continuous adaptation and responsiveness.
The input of various stakeholders is also key - ensuring that the criteria for evaluating talent is comprehensive. After all, the impact of a professional qualification depends on how far it aligns with industry advancements and, by extension, organisational needs.
Haven't found a qualification that suits your employees? Looking for a more tailored approach? Get in touch with our expert team.
What to look for in an awarding body
For organisations operating within a high-stakes industry, choosing the right awarding body to deliver your qualification is crucial.
But what should you be looking for?
They are recognised and regulated by an appropriate regulatory authority
They have a deep understanding of what it means to be a professional, along with positioning the assessment within a real-world context
They offer a wide range of assessment methodology
Their approach is flexible and in partnership with the employer and industry experts
They are committed to promoting inclusivity and diversity
They offer opportunities for continuing professional development (CPD)
At Kaplan Assessments, we support organisations with a range of qualification and assessment needs. Taking a partnership approach, we utilise our wealth of industry expertise and robust quality assurance processes.
Put simply, our tailored qualifications are empowering professionals to thrive in their respective roles.
Establishing correctness and rigour: The need for a collaborative approach
The credibility of any professional qualification is underpinned by several factors. Predominantly, its adherence to rigorous standards and its alignment with industry demands.
This cannot be achieved without the engagement of key stakeholders. By creating a collaborative space that draws on different perspectives, qualification standards can be collectively shaped and validated.
Essential, with such high stakes at play.
Who are the parties involved in this process?
The responsibility for oversight and regulation falls under the Office of Qualifications and Examinations Regulation (Ofqual). From there, funding confirmation will come from the Department for Education (DFE) or the Institute for Apprenticeships and Technical Education (IfATE), in association with Ofqual.
It's worth mentioning here that if the qualification is non-regulated, there will be no need for third-party input. However, in this instance, Kaplan Assessments will continue to work with a regulated framework as validity should remains high on the list of priorities.
This process of collaboration aims to ensure:
Informed decision-making: Bringing a range of valuable insights to the table, decisions about the qualification design and assessment process are well-informed. This ensures that the final product is fit for purpose and meets the expectations of the education sector and job market.
Educational expertise: In addition to specialist subject knowledge, qualifications should be designed with a focus on effective professional development outcomes and appropriate assessment methods. Any updates to best practices should be reflected here.
Setting and maintaining standards: The presence of a regulatory body ensures that each aspect is quality-assured and valid, instilling confidence in the qualification. Not only does this establish a meaningful benchmark of competence, but it sets a standard of fairness and consistency.
Transparency and accountability: The quality and integrity of any qualification is paramount. By involving different parties and effectively communicating the rationale behind each decision, it creates a platform that fosters productivity and transparency.
Ensuring relevance: A continuous process of review
For a qualification to truly succeed in its purpose, the framework itself should be up to date with current industry standards and practices. Further to this, the way in which the assessment is designed should reflect the latest in both pedagogy and the profession it represents.
Has the qualification addressed various candidate needs?
Is the assessment method effective in accurately measuring competence?
Does a practical approach need to be taken?
Has the job role evolved, along with the required skill set, knowledge, and understanding?
These are all queries that should be tackled through an ongoing process of review and actioned improvement.
Take the vocational education and training sector, for example. Various developments will inevitably have an impact on the way in which qualifications are approached. These include the increased use of technology and the shifting nature of job roles in response to industry demand.
Although specific to VET, these environmental changes are taking place across various sectors, whether that's education, finance, or even legal.
The impact of not remaining agile?
A certification is a formal recognition that your employees meet the level of competence required to fulfil their roles, to a high standard. Failure to adapt to changes in the field could therefore be detrimental.
Firstly, evaluating outdated skills will likely hinder performance and reduce your competitiveness as an organisation. Secondly, failing to provide an opportunity to elevate skill sets could lead to employee dissatisfaction and disengagement - further impacting performance.
A loss of confidence will ultimately follow, not to mention the increased risk of any compliance gaps.
Setting the standards: Why Ofqual holds consultations
As the independent regulatory body responsible for qualifications in England, Ofqual takes a consultative approach. This provides the opportunity to gather feedback and insights from stakeholders, including employers, exam boards, assessment experts and other relevant parties. Following the consultation, Ofqual will then draft conditions and requirements for awarding organisations to follow.
Another body responsible for overseeing the development and approval stages is IfATE. Specifically in relation to apprenticeships and technical education, they play a key role in ensuring industry standards are met. With a focus on employability, they also determine how relevant qualifications are to both organisations in the field and candidates.
The consultation process is therefore critical in helping to continually review and shape the structure of these qualifications, as well as the apprenticeship system as a whole.
But what does this look like in reality?
Recently, a consultation on regulating level 2 qualifications leading to skilled employment took place. The aim of these qualifications is to create a coherent pathway for individuals in technical education. Having been developed in consultation with employers and industry experts, the level 2 stage focuses on industry-specific skills and knowledge. Crucial, when considering the concern over skills shortages and the potential for this qualification to enhance employability.
What were the proposed changes?
Awarding organisations will be expected to deliver an assessment strategy, outlining the purposes behind each qualification. These should comply with the general purposes set out by Ofqual, which include:
To provide a breadth of knowledge and skills
To demonstrate the successful application of knowledge and skills in a practical context
To motivate and engage students
To inform decisions about a student's readiness to progress
To provide evidence that can be used to differentiate between student attainment
Overall, the intention behind the strategy is to ensure the qualifications are relevant, inclusive, and fit for purpose.
What was the response?
Generally speaking, the proposed changes were well received, with an agreement that awarding organisations are best placed to implement an assessment strategy. There were some concerns, however, over the burden this will likely have on AOs, with factors such as cost and capacity to review.
Why hold consultations?
For the qualification to best serve each of the stakeholders involved, a collaborative approach is required. So, by facilitating an open conversation, it creates a sense of ownership and buy-in for the resulting policies. Greater accountability, increased correctness.
This process also helps to identify and address any potential barriers ahead of the implementation stage. A level of thoroughness is essential when creating effective qualifications that you can trust.
High standards of quality assurance, a timely response to developments within the wider landscape, and consistency across the board. It's not hard to see why Ofqual-regulated qualifications are so esteemed in the education and employment space.
And with the support of Kaplan Assessments, your employees can gain an industry-specific certification that carries a recognised mark of credibility.
Our expertise, qualifications you can rely on
The value of a qualified and highly competent workforce cannot be overstated. And with increased competition and a higher benchmark for industry standards to contend with, high-stakes organisations are facing a considerable amount of pressure. With this in mind, the ultimate goal of any qualification should be to create a reliable, relevant, and trustworthy measure of competence.
How do we address this?
Through our Ofqual-recognised awarding body, Kaplan Professional Awards.
When you partner with us, you will benefit from a qualification that is both quality assured and made available on the Ofqual Regulated Qualification Framework. This offers the flexibility to deliver a qualification that is both nationally recognised and tailored - for professionals you can truly have confidence in.
Design, develop and deliver a professional qualification that sets your organisation apart. Reach out to our team today.